One day, it just started snowing!
It didn't accumulate, but it was pretty…
The next day we walked around Georgetown; it was a sunny day but soooooo cold.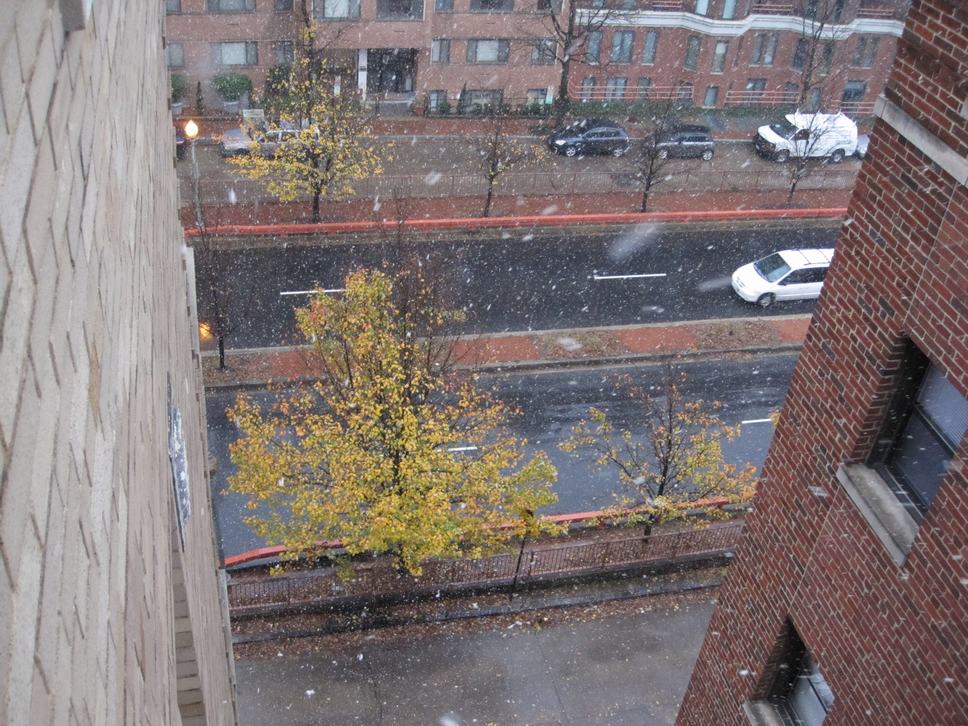 Georgetown is so beautiful with the Christmas decorations and a huge tree.
Kristine also has a big (real!) tree in her house – so beautiful.
At the Kennedy Center they had the annual Merry TubaChristmas performance. It was the 36th year in which lots and lots of tuba players filled the Millennium Stage and part of the floor as well, and lots and lots of people filled the rest of the place completely – people were sitting and standing everywhere!
The tubas played traditional Christmas songs and everyone sang along.
The acoustics were horrible and we were way in back… and we don't know the songs either, so we sufficed with a few minutes of enjoying the crowd and the good vibes.