Still sunny!
Since our vehicle pass to Great Falls was good for three days, we decided to enjoy another sunny day outside, this time checking out the Falls from the Maryland side. Kristine had just returned from her Thanksgiving family gathering, so we brought here along to enjoy some sun.
On the way we passed Glen Echo, and since Mary-Jeanne and Nick told us about it and it was right on our way, we stopped there.
Glen Echo Park was turned into an amusement park in the beginning of the 20th century. The only ride still operating (summers only) is the famous carousel from 1921, which features "8 horses, 2 chariots, 4 rabbits, 4 ostriches, a lion, a tiger, a giraffe, and a prancing deer" (we didn't count – it says so in Wikipedia).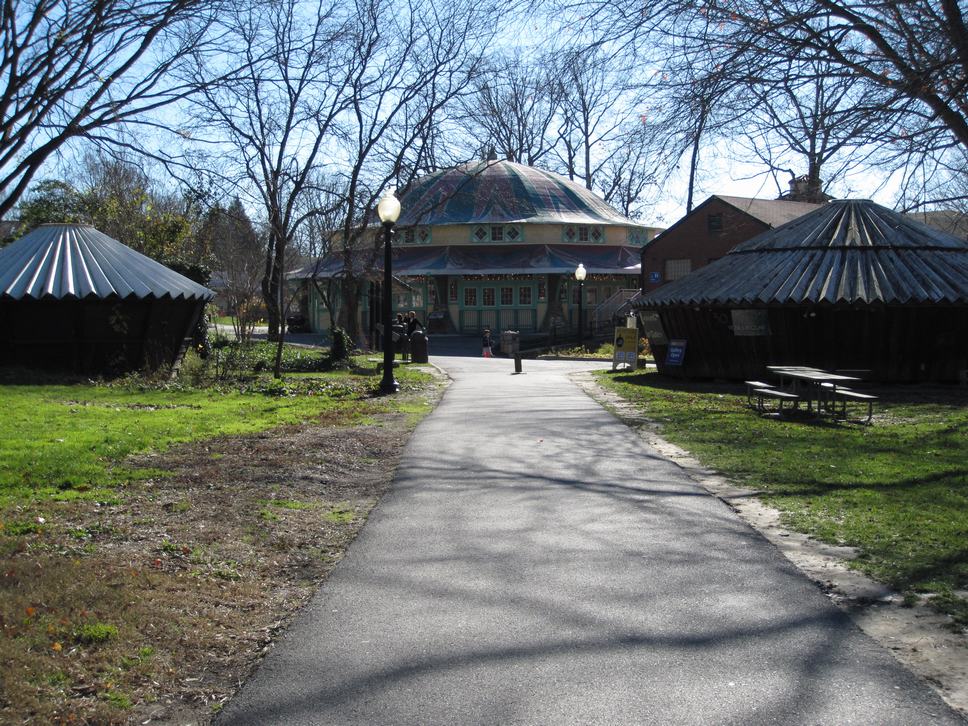 From Glen Echo we continued to Great Falls. The Maryland side is actually nicer than the Virginia side, we thought.
On the Maryland side we walked near the C&O Canal (Chesapeake and Ohio Canal) – this is the Canal built to avoid the Falls, which were an impediment to river use, and it goes all the way to Georgetown inside DC, right near our apartment.
The Canal was empty, surprisingly, but the walk was pleasant and the way to Great Falls was beautiful.