The Embassy Row in Mass Ave is where many embassies and other diplomatic offices are housed in DC.
The beautiful houses were converted into embassies when after the Great Depression many millionaires from the Millionaires' Row were forced to relinquish their homes. Millionaire Row became Embassy Row, and it looks like a million dollars…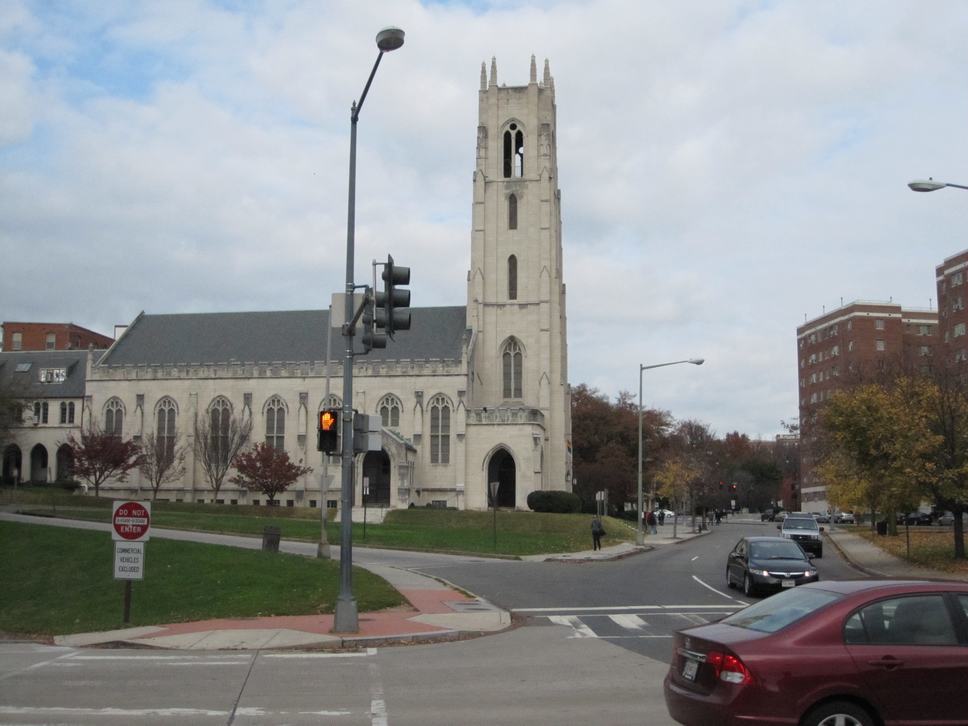 We rode our bikes up Mass Ave, just until we reached the Turkish Embassy, where they have a huge and beautiful mosque. Other embassies also have interesting buildings with some local attributes (India has elephants and a statue of Gandi in another location, Japan has Cherry trees, Cote d'Ivory has elephants as well..).