So we're having a little social unrest around here… Yeah, where we go, adventure and excitement follow (swine flu in Mexico, earthquake in Belize.. why not a coup in Honduras?).
We only heard about this coup incidentally. We were on the Cay and there's not too much excitement over the whole thing, but since we've heard, we've been trying to keep well informed.
At first it seemed like nothing that could affect us. But as we were getting ready to leave the Cay and return to Utila, the main island, and from there to the mainland, we realized it might be problematic. Roads are closed, and people are trying to find flight tickets directly from the island to San Pedro Sula, to where all flights have been moved from Tegucigalpa, the capital.
On Utila, to which we returned after our stay on the Cay, some locals were proudly displaying the Honduran flag; probably in support of the new regime (no one seems satisfied with the "former" president..). We thought that was the only coup-related thing in the island, until we were informed that there's a nation-wide curfew – no one is allowed outside after 2100. Spooky…
On the Island and in the Cays we keep seeing distant lightning storms at night. They're very beautiful – the lightning itself isn't visible, but part of the sky lights up in glorious gold and red, showing the shapes of the otherwise invisible clouds. That night we spent on Utila, we see this above the mainland; I told Itai it looks like cannons are firing or something, and he joked – 'maybe they are…'
We got to the mainland early the next morning, and immediately started driving towards the Nicaraguan border. We decided there's no point in staying longer in Honduras, things being the way they are. We thought we'd be able to cross that same day, only the drive took so much longer than we expected. Political turmoil is just the right time to be repairing all those one-lane-per-direction roads. We drove the curves so slowly around the repairs and behind huge semi-trailers, but the biggest surprise was yet to come..
We had to drive past Tegucigalpa to reach El Paraiso, where we planned on crossing, which meant returning to the eastern part of Honduras a little and then heading back west (for lack of good roads on the western part to take us directly from La Ceiba to El Paraiso). At one point, just before a bridge near Santa Rita, we had to stop – the road was blocked and there was no way to get on the bridge; apparently, unrelated to the political events, the bridge had collapsed sometime between the last time we crossed it (just a week ago) and now. We could see the other side of the bridge and the road that we needed, but there was no way of crossing… How frustrating! We had to trace our way back and take a huge detour through San Pedro Sula – it's the second largest city in Honduras, and one of the places where there had been demonstrations; we had hoped not to go there…
The detour added at least one hour to our drive, but luckily going through San Pedro Sula was painless and quick. The road works continued all the way, and as we were getting closer to Tegucigalpa, there were also police check-points. One police officer thoroughly checked the truck to make sure we didn't have any fire-arms.. That was fine (we don't carry fire-arms..), but not five minutes later – we were detained again due to road-works! Itai suggested that they combine the two – get a police checkup while you're stopped anyways for uncoming traffic!
Again, we were surprised at how simple it was to cross Tegucigalpa. No other capital city in Central America that we tried to drive around was so simple, and we were out of there in no time.
After driving 10 (!) hours straight (we even had lunch in the car!), we arrived just before sunset to Danli, close to the border at El Paraiso. We stayed the night here, and we'll soon be leaving Honduras.
It's a pity that we are rushing to leave; Honduras is a beautiful country with very kind people, and we enjoyed it very much. We would have liked to stay longer, but thing being the way they are now, we'd have to return some other time to see the parts we've missed.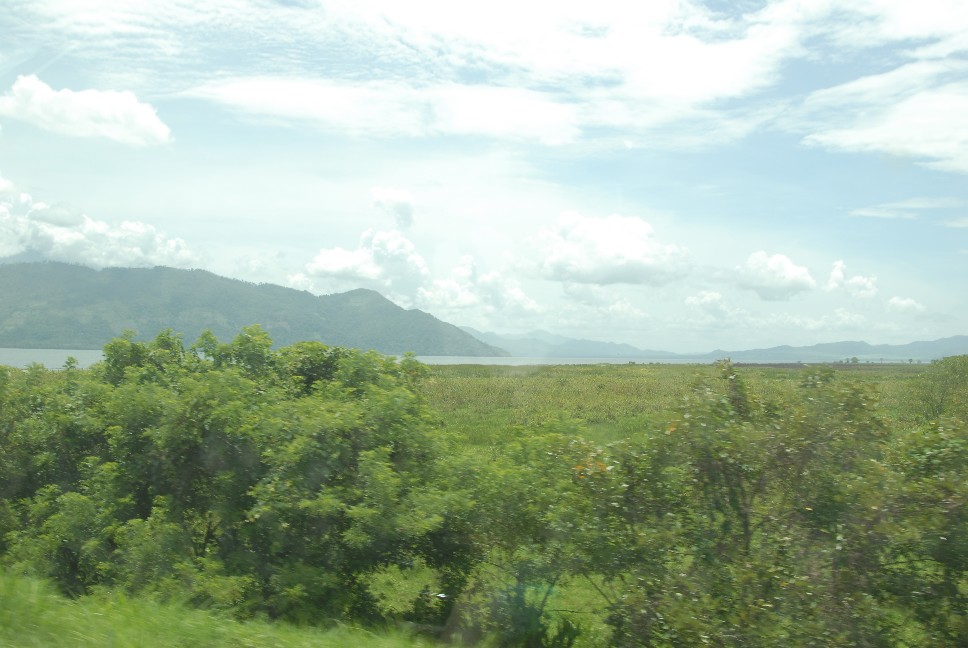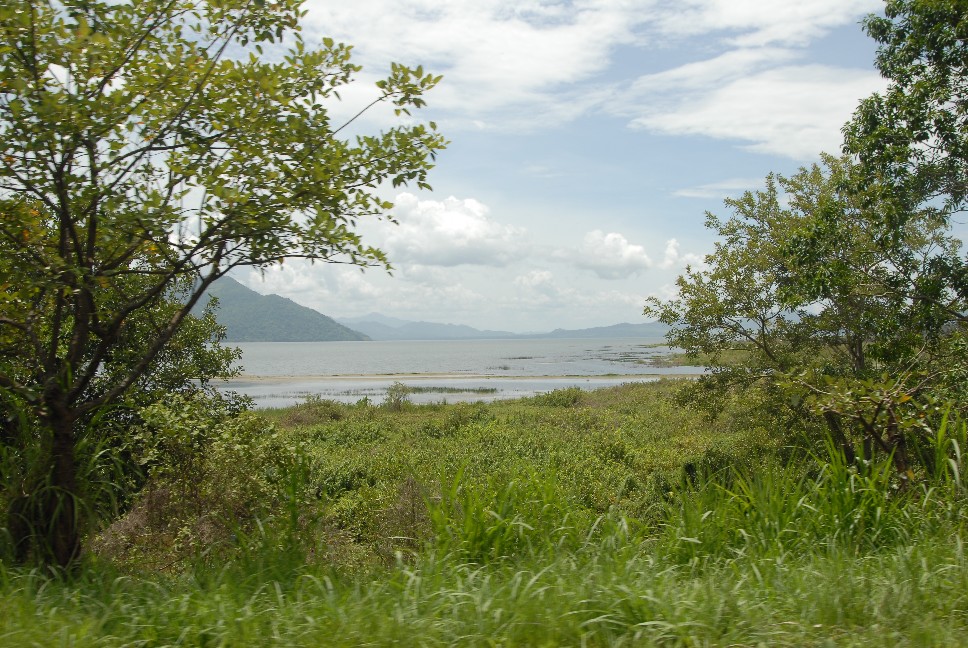 Alert Nicaragua – we're on our way. Who knows what'll happen there..