We started the day early in Antigua, Guatemala, heading for the Hunduras border at El Florido, the closest spot to Copan – one of the famous Maya sites in Honduras.
It wasn't supposed to be too long of a drive to the border, but since most of such drives in Guatemala ended up being longer than expected, so did this one…
Although longer than expected, we crossed safely into Honduras, and found Copan Ruinas to be a lovely and welcoming little village, and the archeological site to be different than any we've seen thus far.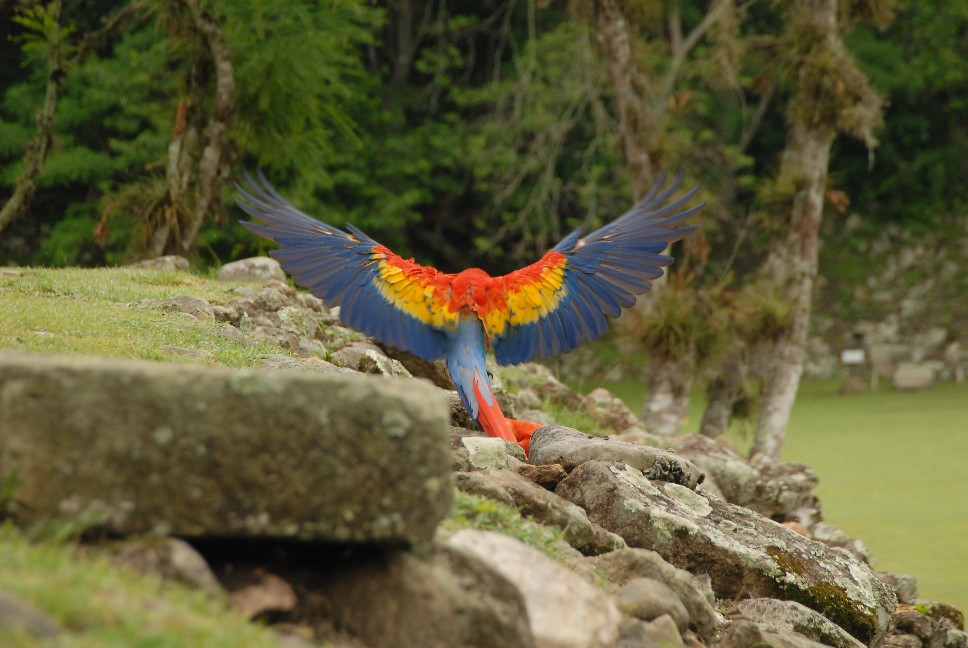 So we left Antigua, for a drive that should have lasted about 4-5 hours to the border.
Not an hour after we left Antigua, on a tiny mountain road, traffic was brought to a stop. Oh, this was all too familiar – we spent several hours stopped like this on our way to Antigua a few weeks ago… We didn't even bother to walk up and see what was holding the traffic… We just stayed in and around the car, depending on how hot it was. After a little over an hour, we started moving slowly, and continued at different paces of "slow" for the next few hours.
Eventually we made it to Chiquimula, the largest town before the border. We saw a US mini-van filling gas at the same station, and later drove right behind them them on the road to the border; it was just like our convoy with the Kindras, only they didn't realize it..
When we finally arrived at the border it was almost 16:00; usually we make sure to reach the borders earlier… But we knew Copan Ruinas was only 10 km away, and hoped nothing would delay us.
The procedures at the border were very relaxed and easy. However, the officials at the border were not in uniform, and we think that they ripped us off..
We were asked to pay for the car permit, as in any country we've been to. We received the document, and it stated 7$US, but the officer asked for 29$US. When Itai asked why there is a difference between the prices, she said that I didn't understand and gave me another "official" paper with the rest of the amount stated on it. Later Itai noticed that they stamped this document with a big "Cancel" stamp… In any event I don't think we should have argued, as they might have delayed our cross and caused some trouble.
In any event, we are in Honduras!
Copan Ruinas was as close as advertised, and we reached it well before dark. We found a nice room just outside the center at the Iguana Azul, and went exploring.
The village is lovely and easy to walk around. Many restaurants and little hotels, everything suited for the traveler's needs.
Our first dinner in Honduras was of Baleadas. This is something else, sooo yummmmmy… Huge flour tortilla prepared on the spot, filled with cheese, beans and scrambled eggs. Itai tried explaining to the lady that she could do really well if she tried selling a sweet version of this delicious food – with some nutella, or peanut butter and banana… yuum. She insisted this was a traditional food, and could not see the business opportunity presented before her. Itai stated that we'd be coming the next day with our own peanut butter to show her how it could be..
The next morning we got up early and went to visit the archeological site of Copan. Copan was never one of the really big Mayan cities (like Tikal in Guatemala or Chichen Itza in Mexico), but it was described by an archeologist as Athens of the Mayan world. It was the artistic center of the Maya world, and many statues and intricate stelaes survived as proof of that.
In no other Mayan (or any pre-Columbian site we've visited, for that matter) had we seen so many beautifully carved stelaes and statues and decorations. It is breathtakingly beautiful – so complex and well-crafted.
Just as we were walking through the causeway that leads to the site, we heard loud screams. There is a group of scarlet macaws living here – they are tamed and sleep in cages, but are free to show off for the tourists during the day. They are huge parrots, with amazing colors of blue, green, red and yellow. They are loud and funny and we saw them flying through the site later in the morning. It was wonderful!
The Spaniards knew of the site, and my book tells that one official wrote that it is "constructed with such skill that it seems that they could never have been made by people as coarse as the inhabitants of this province" – goes to show how eloquent and kind the Spaniards were…
In the 19th century, the US ambassador John Lloyd Stephens wrote of the site in his book "Incidents of Travel in Central America, Chiapas and Yucatan"; he found the site exquisite, and had planned on shipping it in its entirety to the States… It didn't work out, thank god..
The city-state was relatively marginal until one ruler started a dynasty that lasted four hundred years; he was related either to Tikal or Teotihuacan (where Mexico City is now). There are many buildings in the site, but all of them are small and unimpressive, compared to those we've seen elsewhere. What is truly impressive, are all the stelaes and altars, displaying the ruling elites in elaborate and beautiful carvings, with jwelery and fancy headdresses. The ball court is unlike any we've seen – it is decorated with macaw heads and there are some rooms just about the court itself.
One of the most amazing features of the site is the hieroglyphic stairway. From afar it looks like a huge slide; as we got closer we realized it was a huge stairway, covered with tarp to protect it. There are 72 stone steps, that form the longest Mayan hieroglyphic text. However, it is not clear what the text is – it has been tampered with by archeologists for so long, that it's not clear what order the steps really should be in.
The site was fascinating, and we finally quenched our appetite for some serious Mayan-style art, which we have so missed in other sites.
After our visit to the main site, we also visited the residential area of the ruling elite, which is about 2 kilometers away from the ruins. There are many small buildings that are unimpressive to us, but according to the book, have revealed much of the Mayan way of life.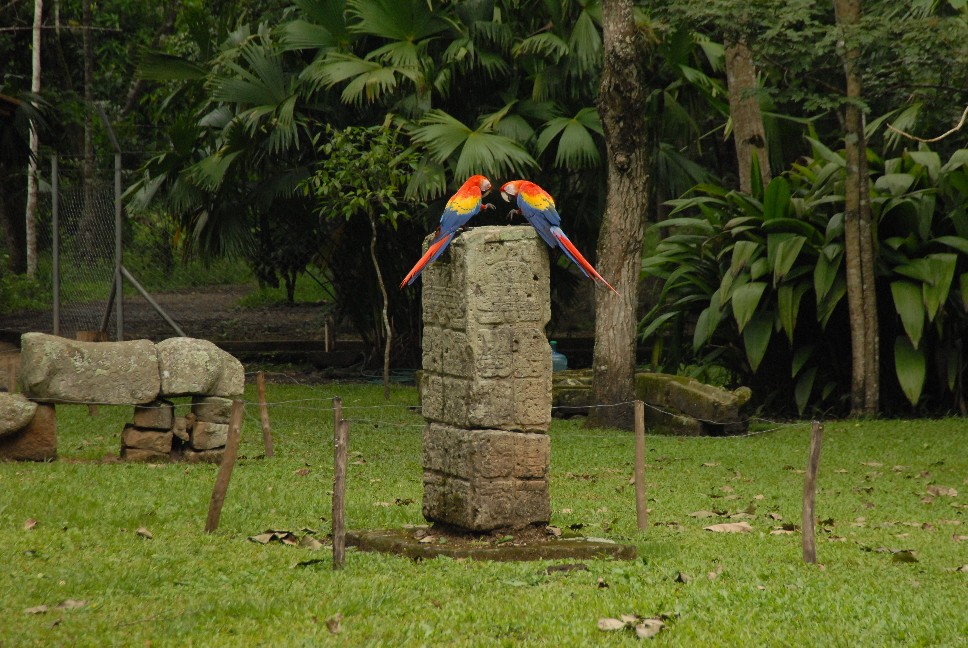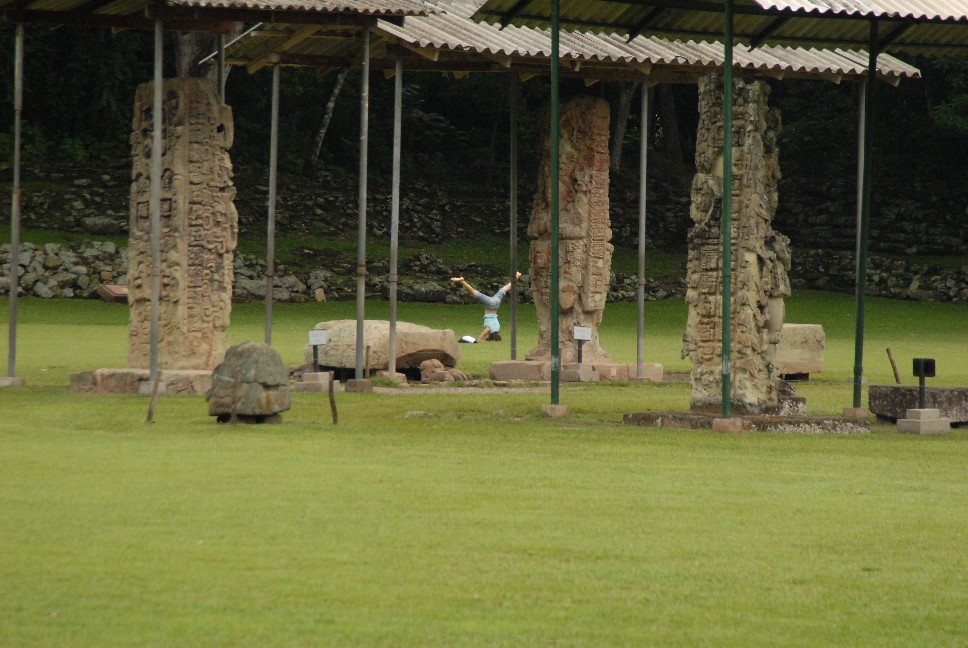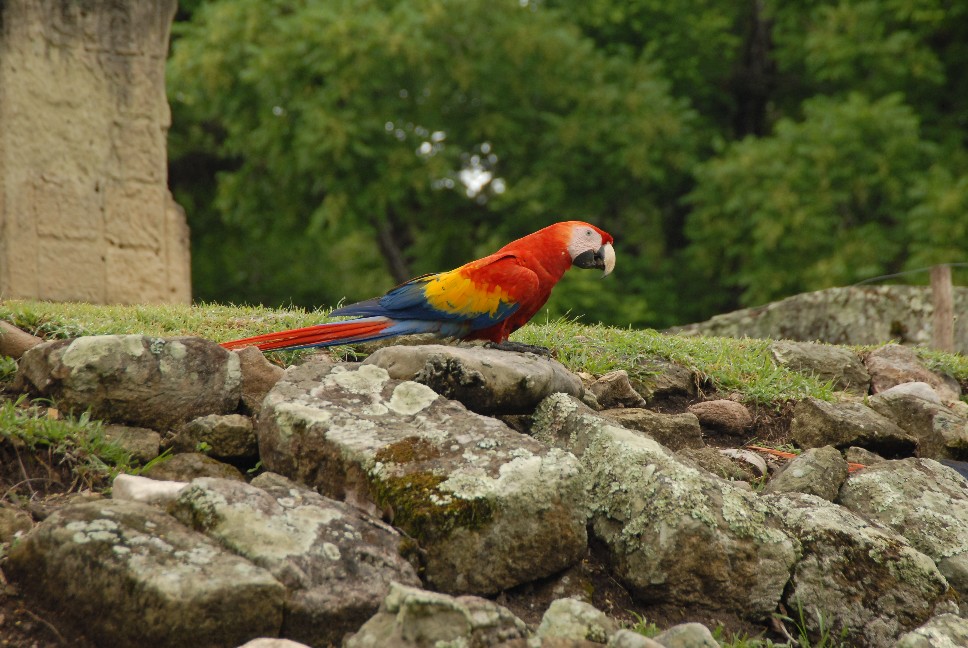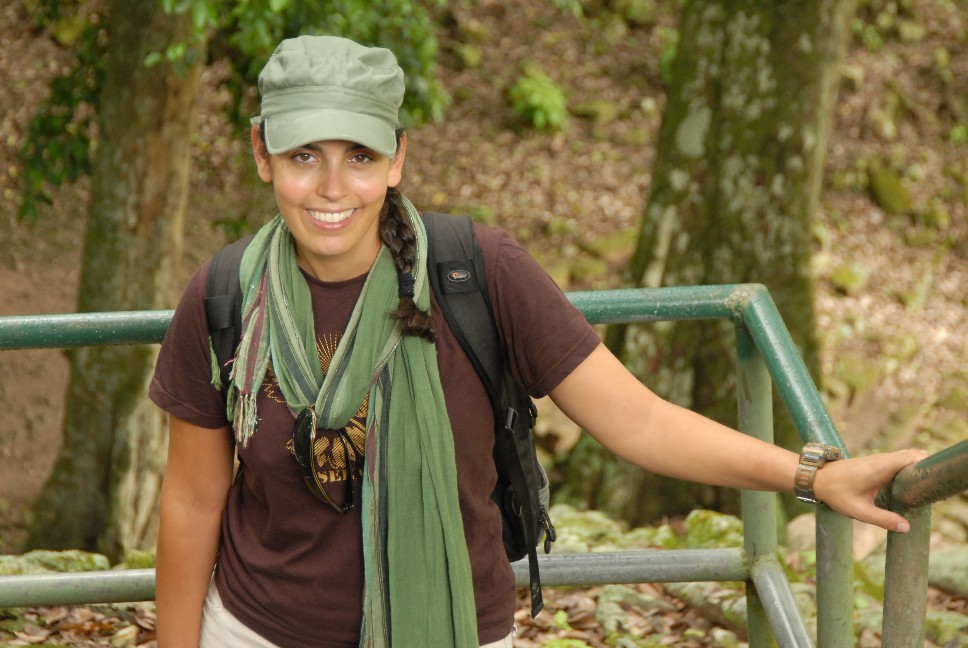 So our start in Honduras is great, and we're loving it already. Hopefully the rest will be as good as the begining..