We drove from Placencia back to Belize City, and got there just in time for the last ferry to Caye Caulker.
It was the first time we had left Don Pedro, our truck, for so long (less than 24-hours, but still…).
Caye Caulker is a very  nice island, with nice beaches and a lively village, but truthfully, after so long and such great experiences at the Mexican Caribbean beaches, we were a little… hummm… bored…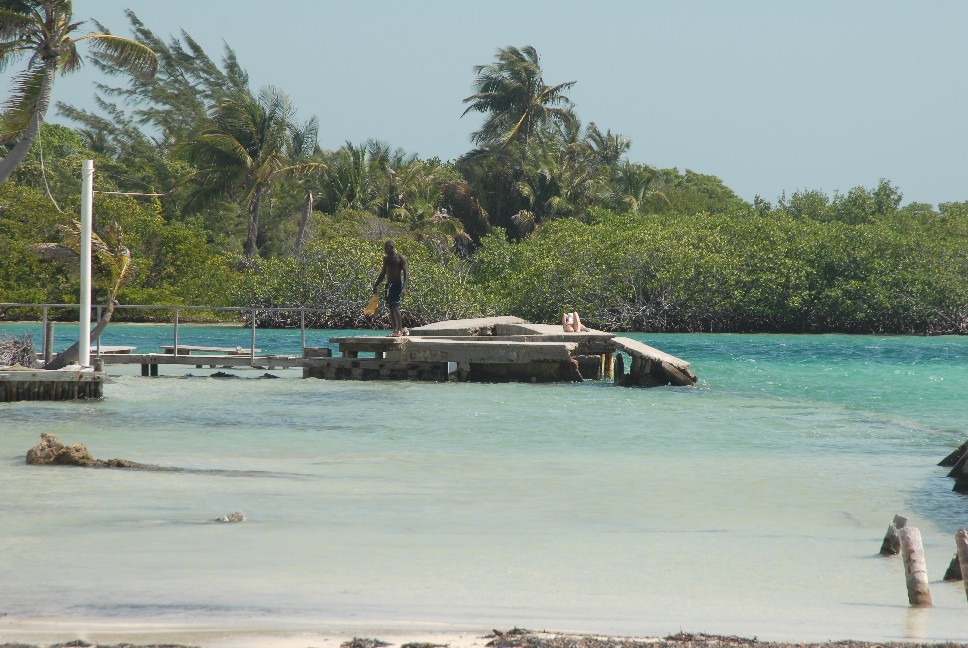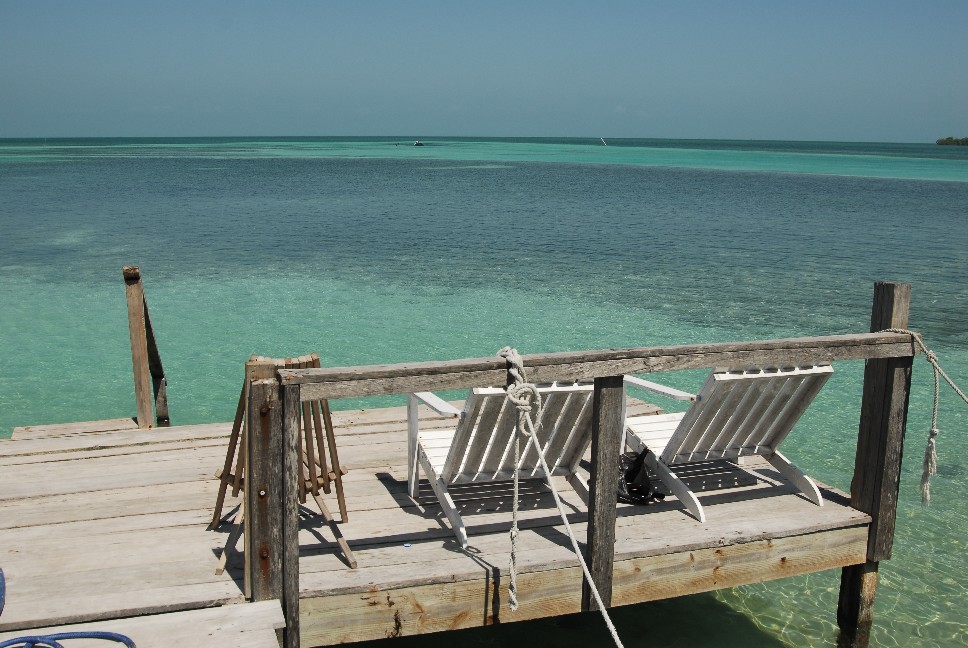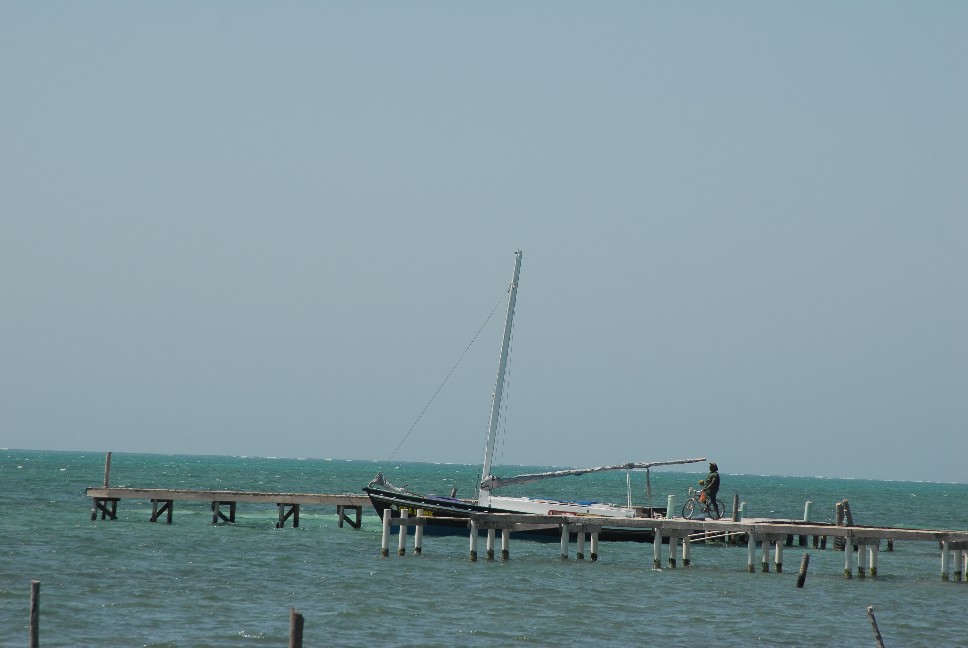 We got to Belize City from Placencia in the late afternoon. The city was busier this time around (the last time was a sunday), but it didn't take us too long to get to the taxi-boat dock. We checked the previous time we were in Belize City whether we could leave the truck at the parking lot, and were told that for a small fee we could, and there's a security guard.
When we arrived it was about 17, and the last ferry was leaving at 1730. Itai parked the car, only to realize that the place isn't fenced and there's no security guard after 17 in the afternoon..
He took the truck to the fancy hotel area, hoping he could find a place to leave it there. Being in such a hurry, he drove there and executed two traffic violations, one after the other. In both cases, he was stopped by police officers, who were laughing at him – "what are you doin', man? you're not allowed to do that here.. turn around…". Yeah, people here are so nice, even the police!
He finally found parking near a hotel, and asked if he could leave the car. The lady at the hotel said it should be fine, as they have security guards petroling the area, and Itai started runnign back to the dock (it was 1728!! and the boat should be leaving soon!). On his way, while running, he was approached a few time by shady people offering him drugs. It's defenitely time to start thinking of getting a shave…
Itai made it on time, and the boat left 15 minutes later that scheduled, but we arrived at Caye Caulker that evening.
The little village is nice, with plenty of restaurants and small shops and lots of guest houses and small hotels. We had a nice fish dinner and walked around a bit the next morning, but We are all Caribbeaned-out by now, and we didn't even go swimming…
We left at around noon, and returned with the ferry to Belize City. Walking towards the hotel where Itai had left Don Pedro, we hoped everything is ok and that we'd find him in one piece. When we got closer we saw a big "no parking" sign and yelllow "no parking" tape all around the area where the truck was parked. I got nervous and told Itai we should get into the truck as fast as possible and drive away before anyone starts asking questions.. He wasn't nervous at all and took his sweet time getting the bags into the truck… A security guard lady was coming toward us and I was sure we'd get into trouble.. But she only wanted to lift up the yellow tape so that we could get out easily, and we talked for a while, mostly about how hot it was… "shu is hot taday, ain't it? woof, an iss gonna git hotta, girl, I tell ya". The people here are soooo cool!
By the way, for those of us that grew up in the 1980's,  here's an interesting fact:
Remember Madonna's song, "La Isla Bonita" (the beautiful island)? It goes – "last night I dreamt of San Pedro… … Tropical the island breeze, All of nature wild and free, This is where I long to be, La isla bonita…".
Well, it was written about an island in Belize, just north of Caye Caulker, where we were. San Pedro, mentioned in the song, is on Ambergris Caye, one of the most popular tourist destinations in Belize.
Ahh.. the 80's…