Lu is back!
She came with the ferry from Cancun and left us a note on our door. It was about 1830, so we knew just where we'd find her; she is so predictable.. She was at the northern beach, waiting for the sunset…
The northen beach is indeed beautiful, but the next day we decided to check out the south side of the island. It has been bought and made into a park – Garrafon Park, were you can harass small nursery sharks and have your picture taken with dolphins… We found out that to enjoy the south beach and the snorkelling it offers, you have to pay, but we didn't want to pay the large park fees.
There is also a hotel Garrafon, where you can pay just to spend the day at the beach, and use the showers and beach umbrellas and such. It was a good deal for us – we stayed there the whole day… The snorkelling was great, and we saw many-many big lizards, tanning in the sun.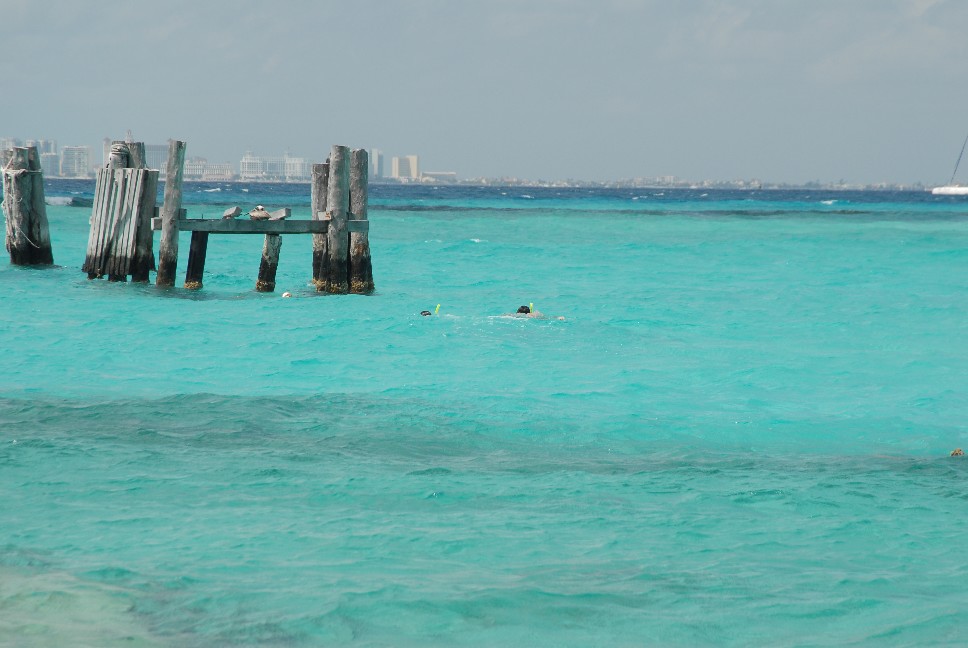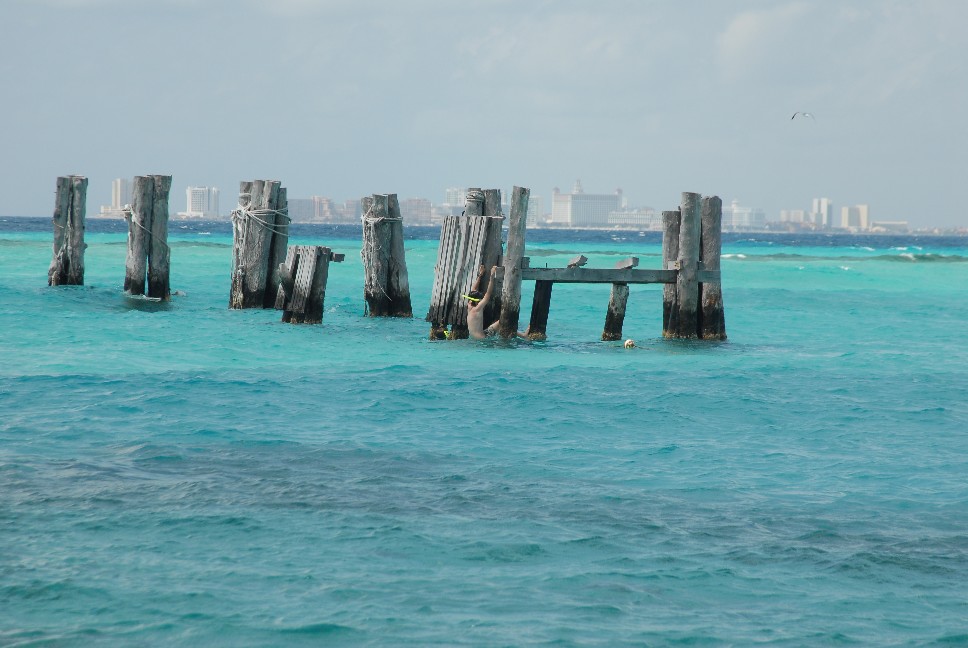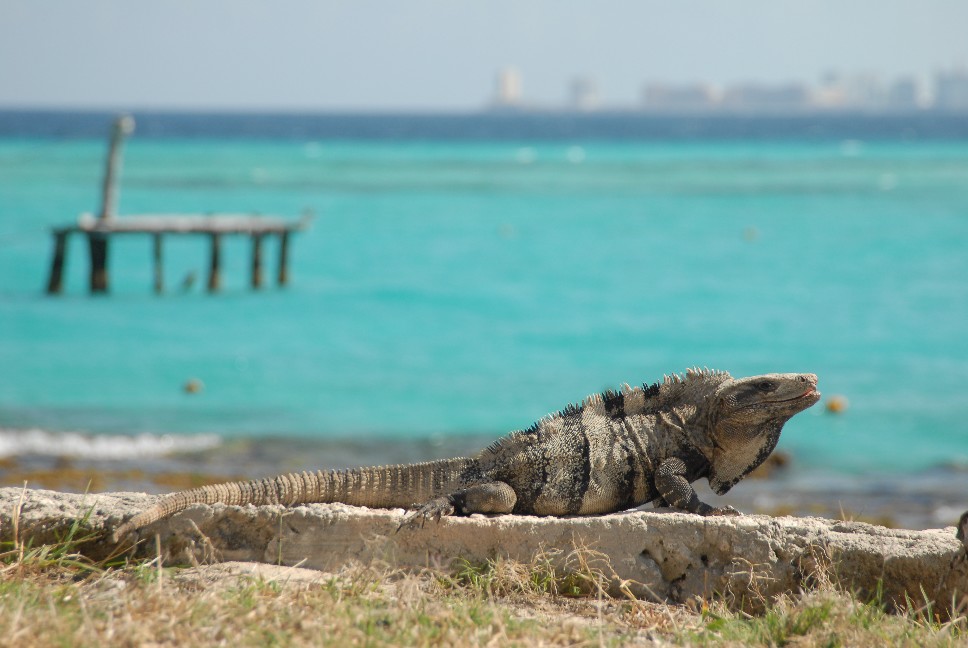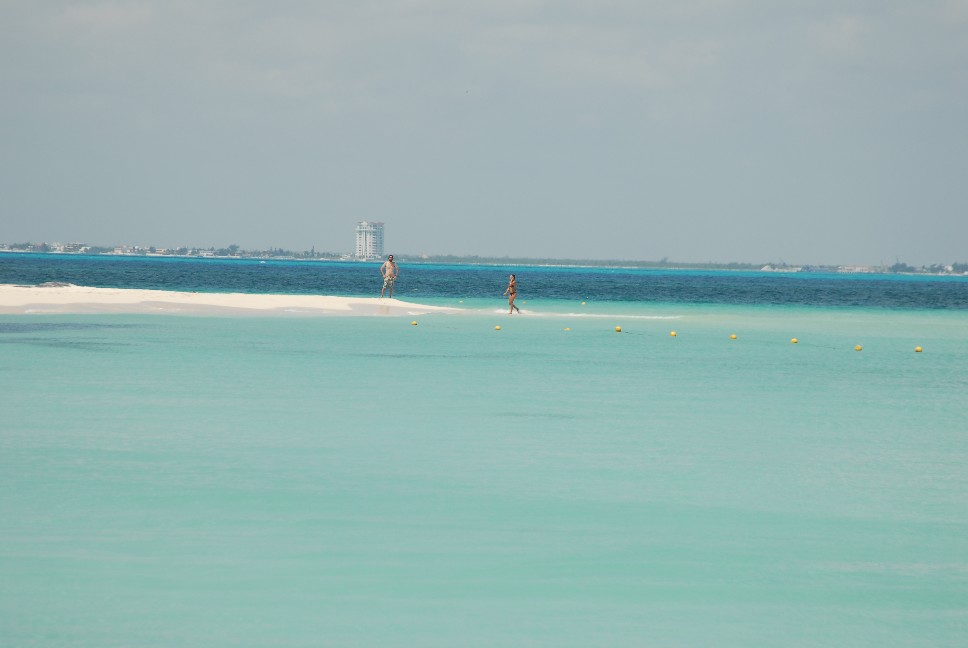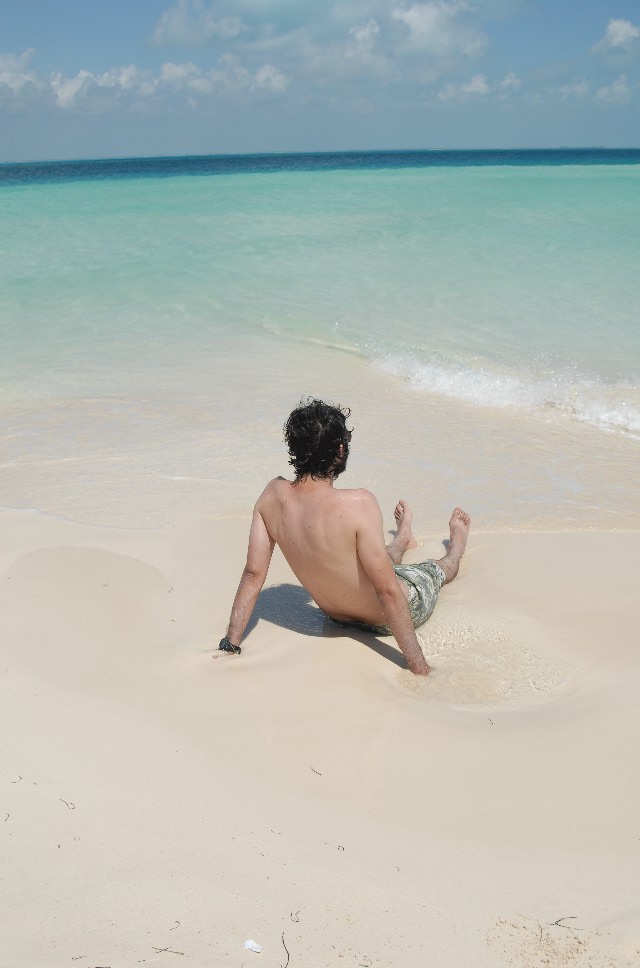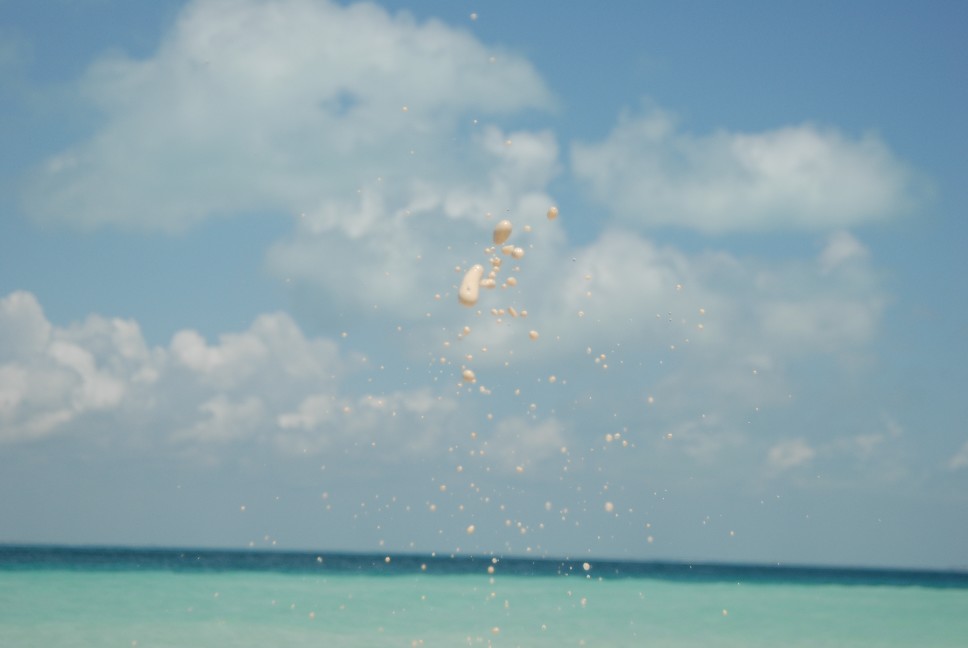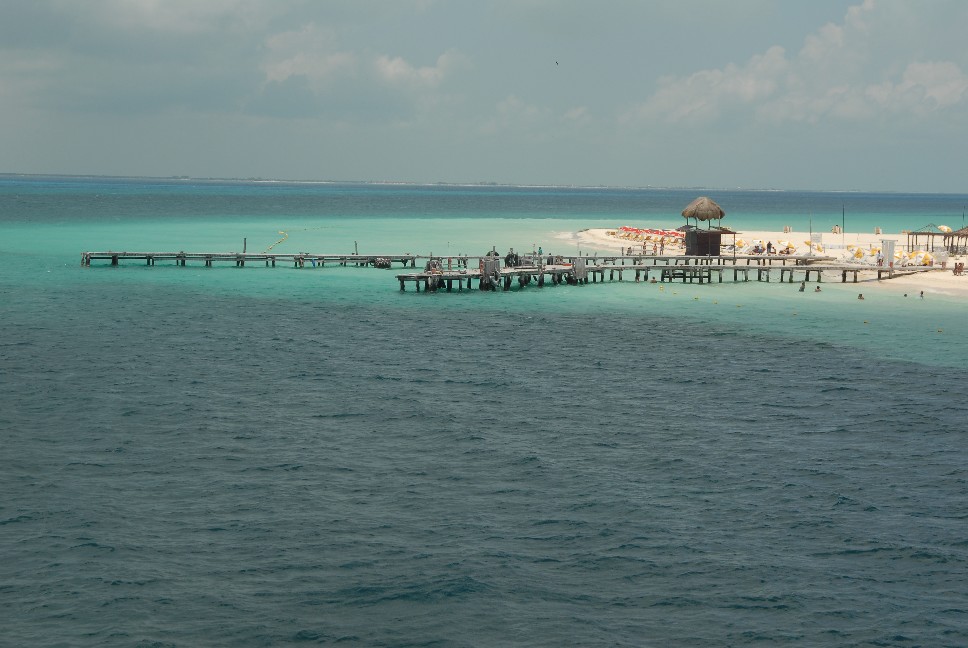 Further south on the island are the remains of the Mayan temple which gave the island its name. This was a temple in honour of a fertility goddess, and when the Spaniards arrived here they found many female clay figures, and therefore named the island Isla Mujeres (meaning women in Spanish).
The remains are very small, as there was not too much here to begin with, and a huricane a few years ago damamged them further. But they are in the territory of this Garrafon park, and they ask quite a bit to see them (30 pesos for a tiny remaining temple, when the entrance to the huge site of Palenque, with its pyramids and many buildings, is 50 pesos!!). We decided not to go, although we cought a glimps on the way.
Isla is great, we really like it..
But we are getting ready to leave, in search of other nice and quiet Caribbean beaches along the coast, making our way south towards Belize.