In Merida we stayed with Ricardo (AKA Zzio) the hair dresser in a tiny village just outside Merida called Conkal.
He was a great host even though he was pretty busy with work. We planned to stay for a night or two and ended up staying four nights in Merida.
Merida is the best place to get a hammock, we've been repeatedly told. Everyone there knows everything about hammocks, and because it is so hot, it is customary to sleep in hammocks (in which case you'd need an extra good hammock, with a tight weave and strong cotton strings). Well, naturally we bought ourselves hammocks – we got one simpler single hammock for outside (nylon strings) and a double one, a bit more expensive, with cotton strings (less suitable for outside because the cotton wears out faster). Hopefully we'll get a chance to try them out soon.
After seeing the Centro Historico in Merida, we decided to check out the ruins at Dzibichaltun, where there is also a cenote (underground caves filled with fresh water). When we got there, we found out that the goverment has closed all archeological sites, including this one and a few others in the Yucatan peninsula that we were looking forward to..
So instead we drove north to Progreso for a day trip. Progreso is a small vilage along the gulf of mexico. The water there has different shades of green but the beach was pretty windy, with diagonal waves – not very nice for swimming.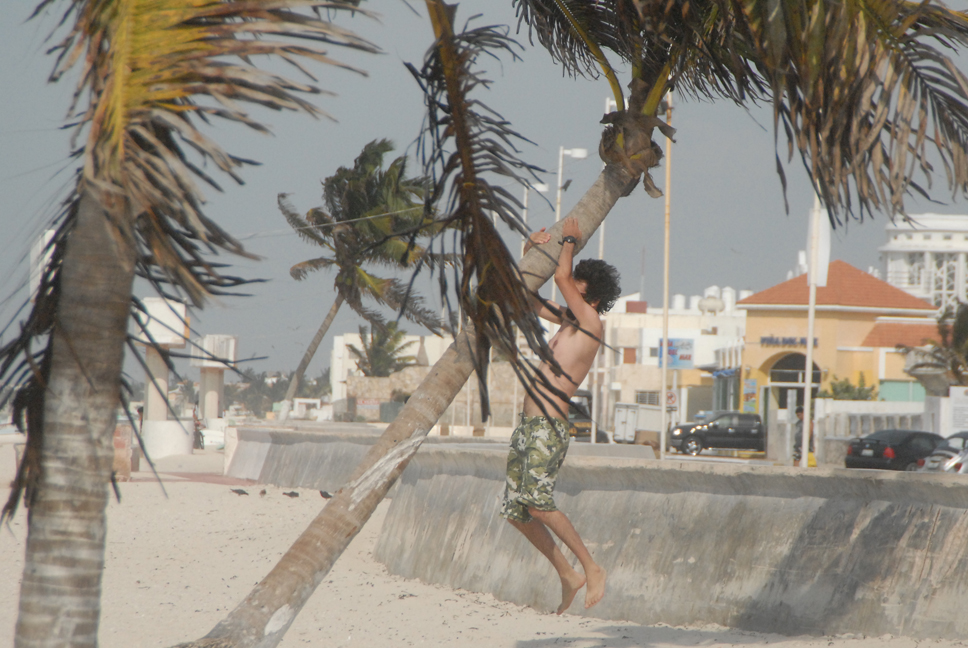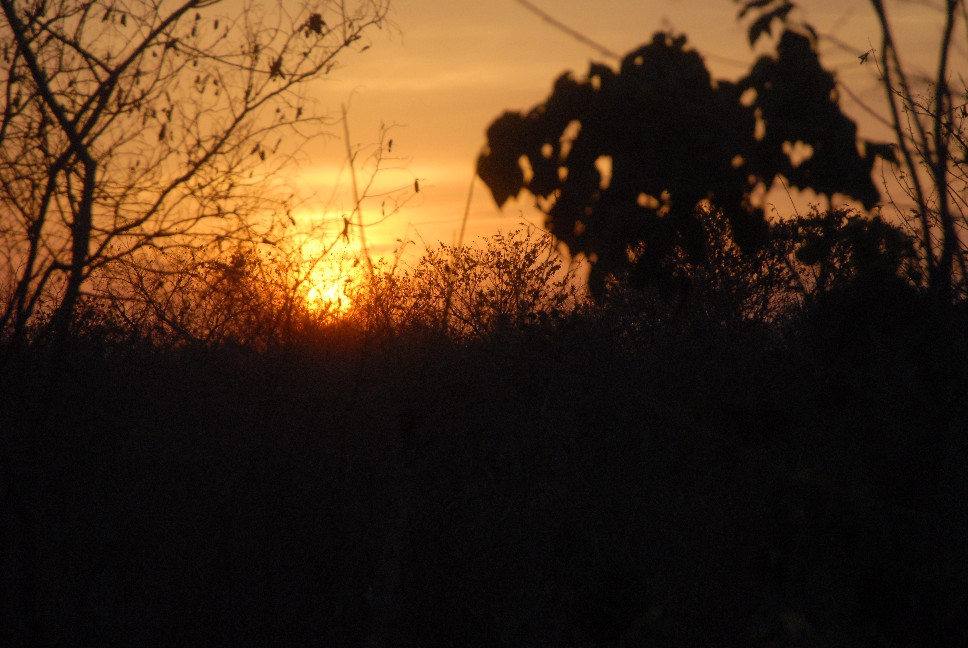 The day after we drove west to Celestun – another sleepy beach-front village on the gulf of Mexico, famous for its nature reservation and the flamingo lagoons. We took a 2-hour boat trip from the beach (150 pesos each) to visit the lagoons and see some flamingos. The tour was great; the boad was jumping between the waves of the ocean before we entered the lagoon, and then inside the lagoon it was all quiet (besides the roar of the engine).
The flamingos are beutiful, picture-like creatures. In the category of long-mecked birds, they easily and totally beat the swan. They are majestic and look exotic with their dark pink color. They are actually born white – the baby flamingos are white (you can see them in the pictures); they turn pink because of what they eat. It's a shrimp larva, and they stand in the shallow waters of the lagoon, sticking their heads into the soft bottom, feeding on it and turning pink!