From Oaxaca we went on a one day excursion to Mitla. The name means "place of the dead", and one past attraction was embracing the column of death (columns that were used to hold up the ceiling in the palace), and then measuring what cannot be reached with the fingers, in order to calculate how many years a person has left to live. This is no longer allowed..
At the Mitla ruins we found some remains of paintings that used to cover the palace. This must have been quite impressive… Another means of ornamenting the buildings, which is still clearly visible, are geometric patterns. This is also very impressive.
There are also two burial chambers that can be accessed underground, where the same geometrical patters also appear.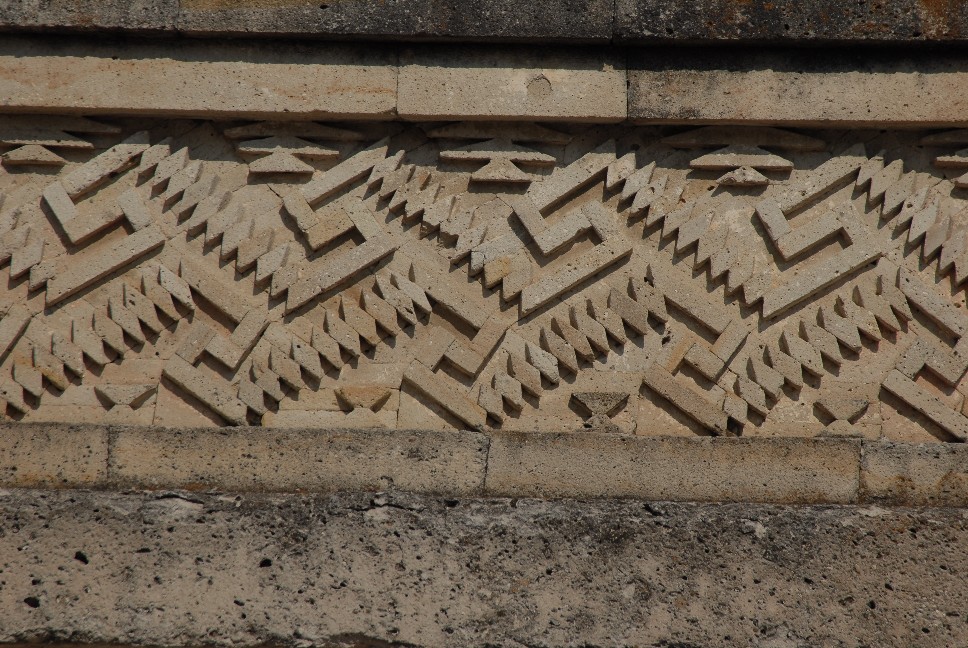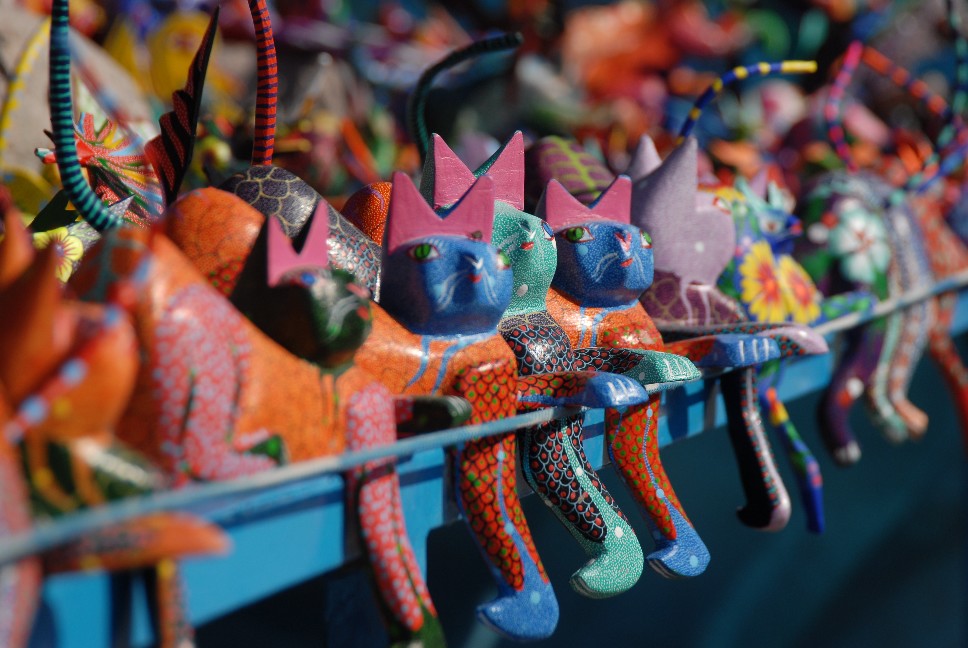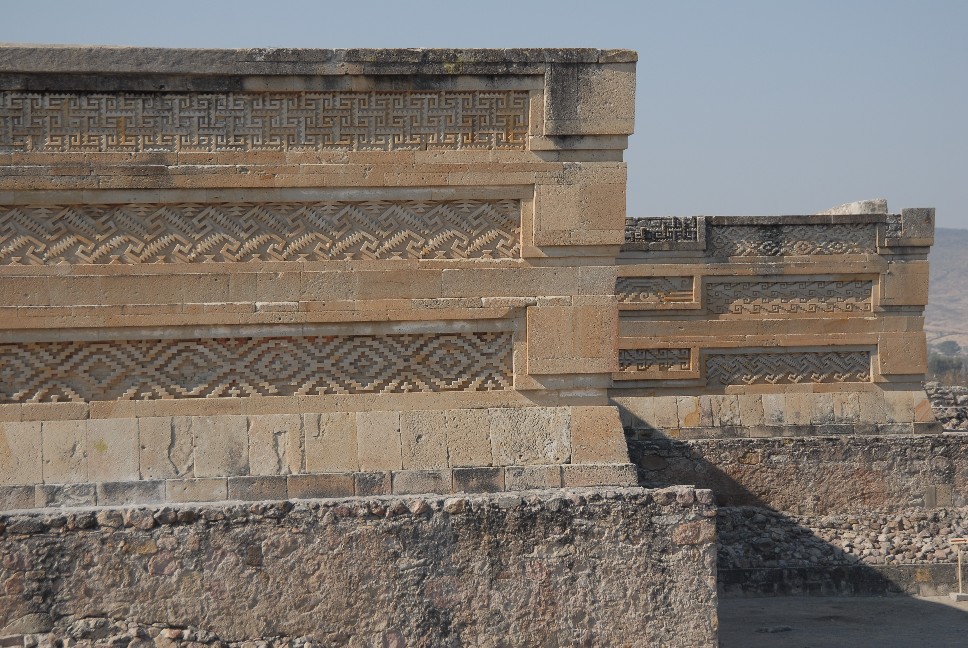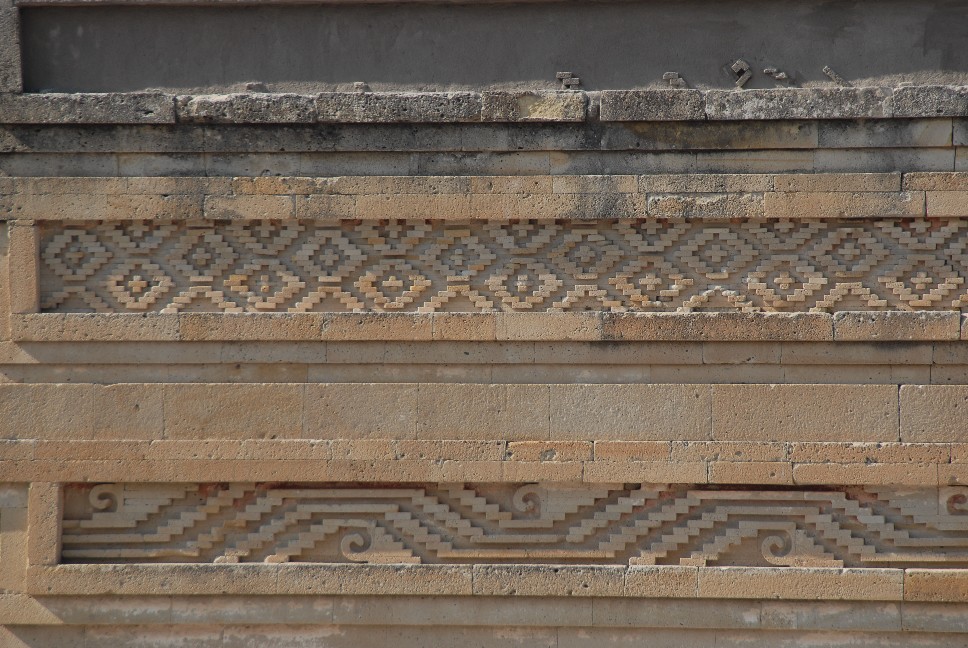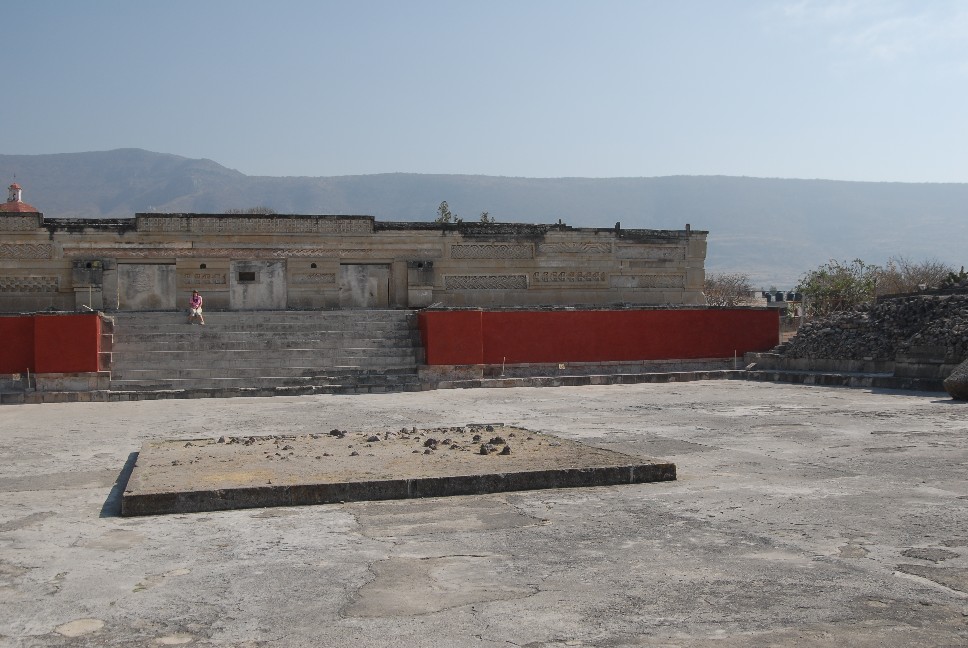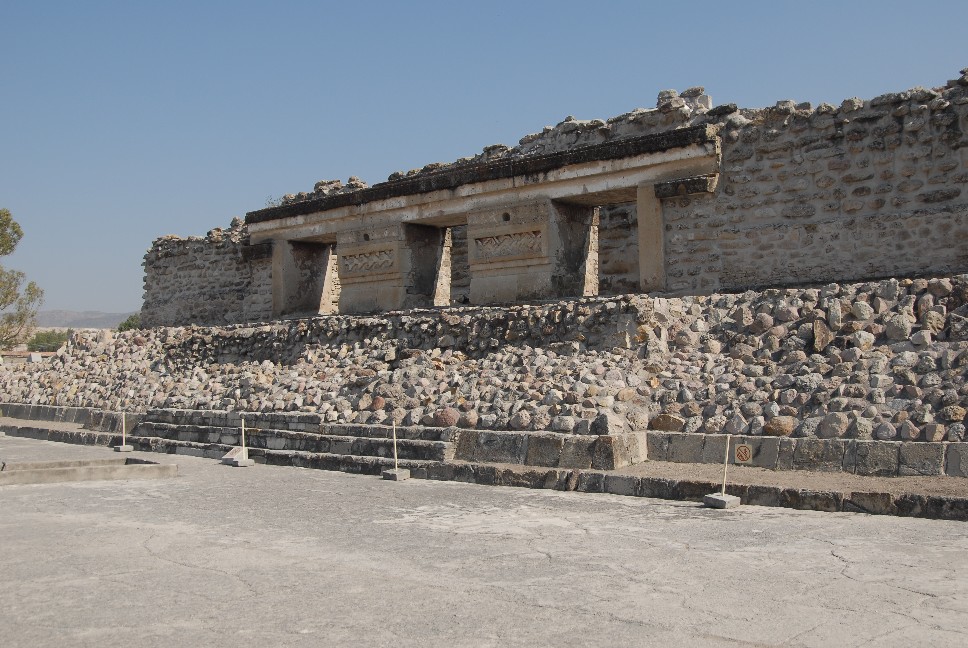 After Mitla we drove to Hirve El Agua, a natural mineral pool. It took us forever on a winding, poorly paved road to get there (ok, it might have been just an hour's drive..), and we were stopped by pirates asking for toll (it's a thing they do here; pull up a rope accross the road and "offer" people the opportunity to "donate" for some cause), but it was very cool once we made it. There are two rather large mineral pools right on the edge of a mountain (one was undergoing a thorough cleaning; Itai thinks some minerals were also extracted while at it). The water is cold and the edges are white, and there is the smell of rotting eggs (sulfar probably). The view from the pool is amazing!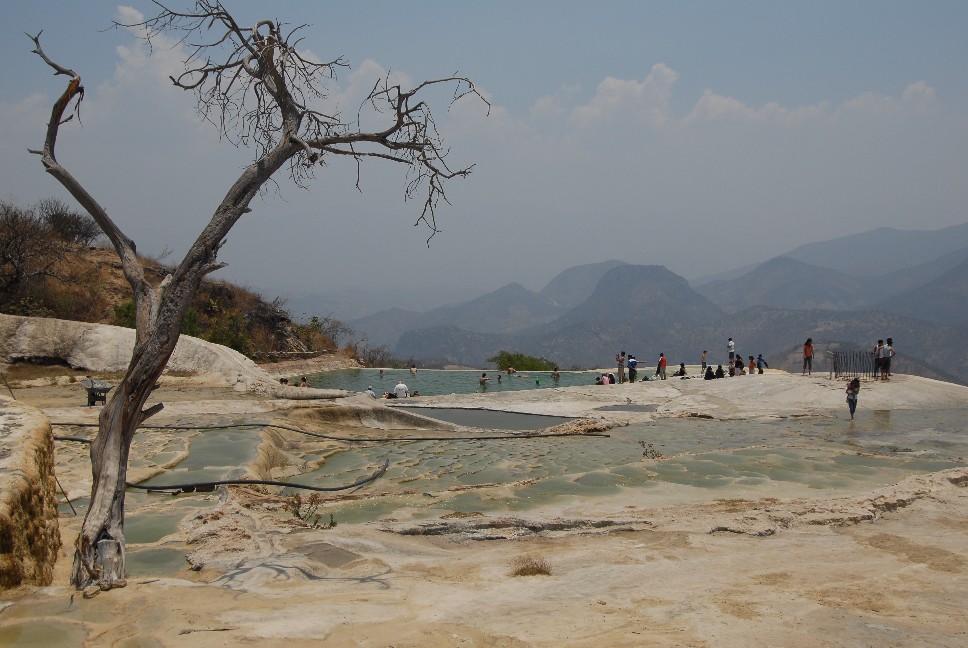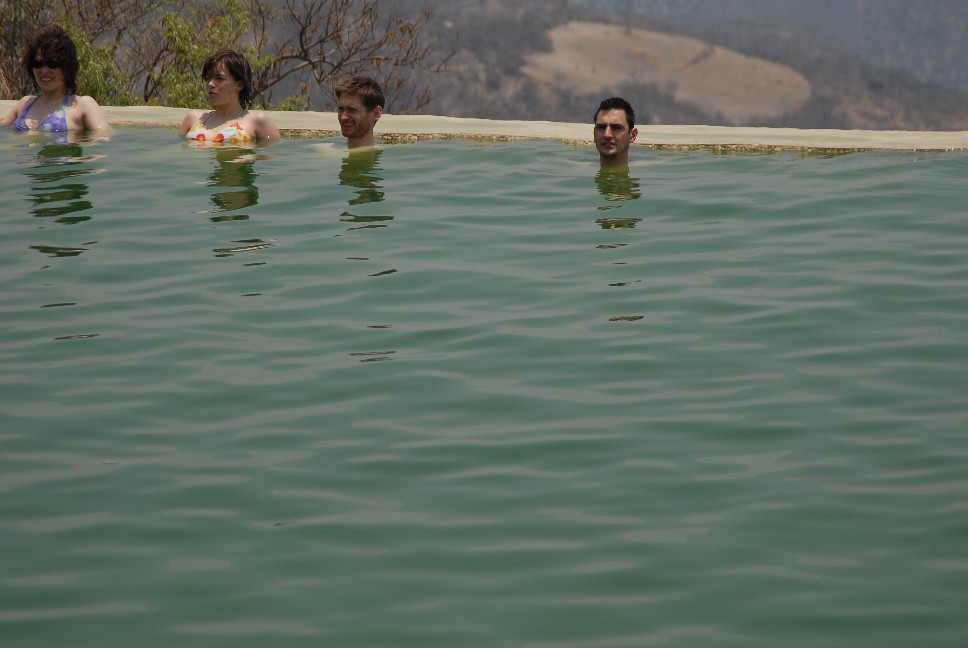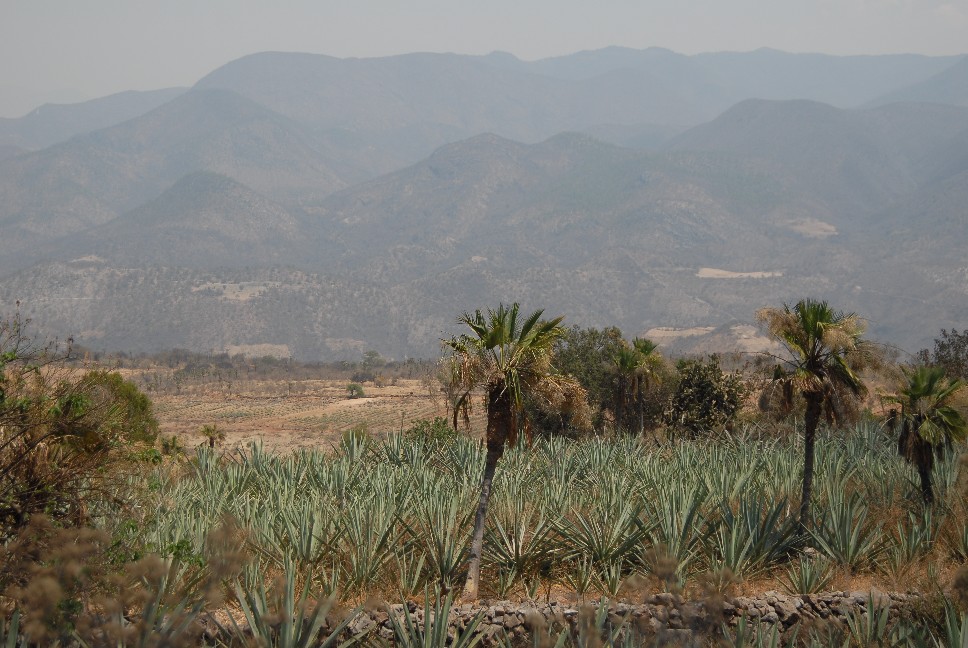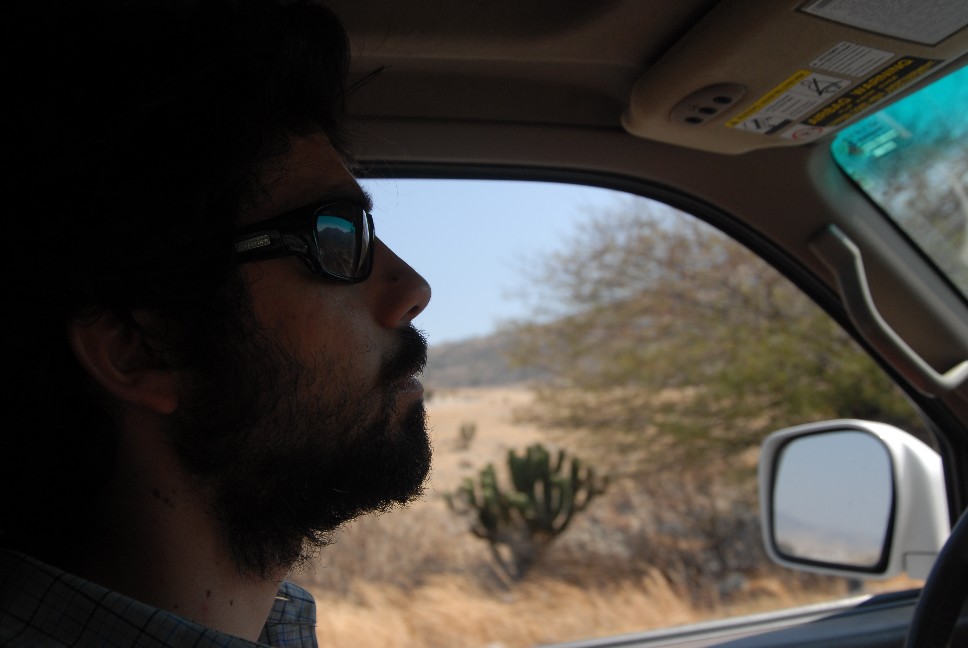 On the way back to Oaxaca we stopped at a tiny little village named El Tule. This place is home to the world's largest tree. It is indeed very big, estimated to weigh 550 tons, and there's a whole network of pipes to feed it water. Defenitely worth the 5 minutes detour on the way back to Oaxaca city (or 15 minutes, including the time it took to admire the tree and eat an ice-cream).