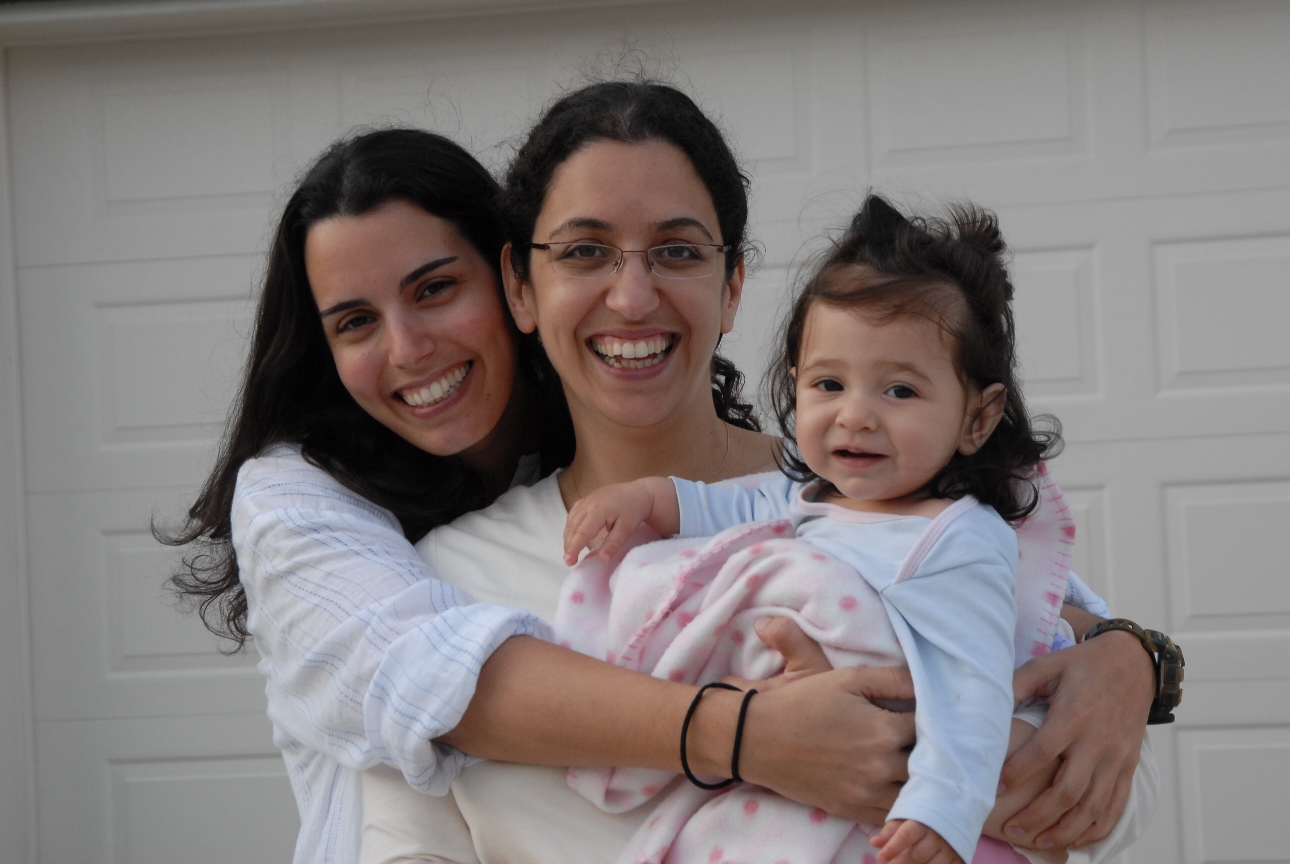 Our trip to Houston was VERY long. The first leg was Tel-Aviv-> London, which went by fast and simply. We had a very short stay at the airport in London, and then we had our second leg – London-> Miami. The Virgin airliner was very cool, with personal screens and lots of movies, great food and even ice cream!
Then customs and immigration at Miami and a very long wait for our last leg – Miami-> Houston. We arrived in the middle of the night, andEinav got up to welcome us and we even got a chance to meet little Yael, who was awaken by the mid-night visitors. We only got to see Roei the following day when he returned from his skiing vacation.
The next cople of days were dedicated to getting to know our Houston surroundings. Wow, Houston is huge, and there's no way to get around without a car. We felt adventerous and decided to walk to a not-so-far store, about 2 miles from home, but realized it would not be simple without a sidewalk anywhere! We found ourselves walking on the shoulders of state highway no. 6..
So in order to be able to look for a car, we had to rent a car! Which we did, several times! It took quite a while to find the car we wanted, and we went through all of the Toyotas in the area. Our lovely truck was found, eventually, in San Antonio, a mere 3 hour's drive from Houston (180 miles).
San Antonio turned out to be a beautiful city, with a wonderful riverwalk and the famous Alamo.  We hooked up with Krystal from CouchSurfing, and we ended up staying up half the night with her, making street-signs for her garage sale which she was organizing the next day. Krystal and Judith her friend were super cool, and we had a great time with them.
We had to make the drive to San Antonio again a few days later, to pick up our new car from the dealer. Einav, who has never been to San Antonio, came with us and we had a nice afternoon in San Antonio after we picked up OUR NEW CAR!
Check out – pics from San Antonio and our new ride (notice the pimpy Gold on our car ornaments..)